Interior Refurbish by Selkirk Aviation
Selkirk Aviation has provided many Cessna owners with interior kits over the years. Below is a photo of  Al Malecha's Cessna 185 of Sierra Vista, Arizona. Al flew his plane to Coeur d'Alene to have this Roberts Grey interior kit installed.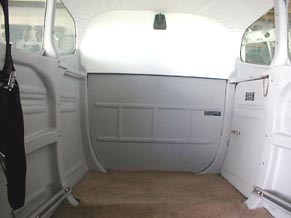 SA55-14 rear bulkhead cover
This picture was taken of the rear view of the interior of his airplane after the custom installation.
Atlee Dodge installation on Selkirk Aviation side panels.
The three photos below, provided by Fly Tek in Anchorage, show close up views of  the Atlee Dodge seat rail system on Selkirk's  fiberglass panels:
Step 1: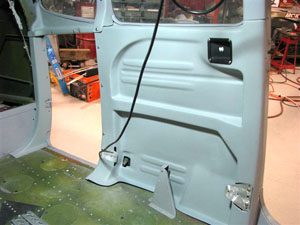 Step 2: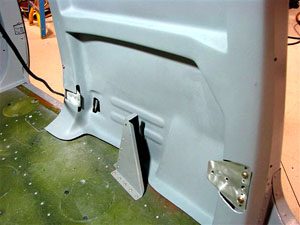 Step 3: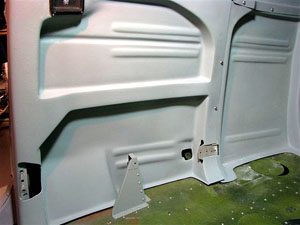 This picture shows the part SA55-07 with the finished Atlee Dodge seat rail system components.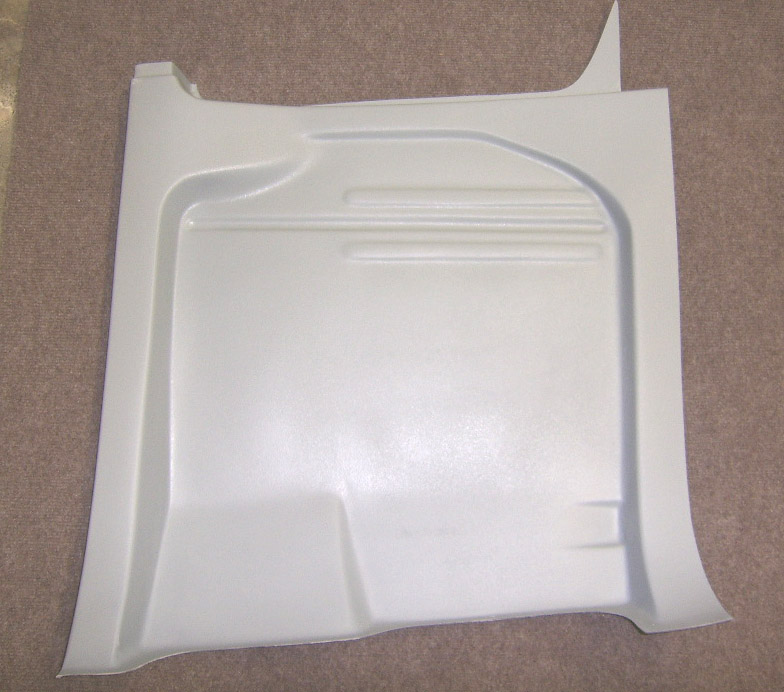 Rear Side Panel SA 55-07-1